How West Midlands Police Doubled Their Digital Adoption Rate
Discover how West Midlands Police achieved a digital transformation and got more than 1,000 officers to think digital.

---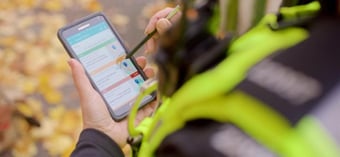 To improve digital adoption, West Midlands Police ran a 30-Day Challenge that helped officers to think digital first. The multi-day challenge had a positive impact on the attitudes of more than 1,000 officers to the force's digital capabilities. It also doubled the number of crimes reported through digital channels.

As a mechanism to activate behavior change, the multi-day challenge consisted of a series of daily actions. These took less than 10 minutes to complete over 30 days. Accenture worked with West Midlands Police to create the challenges. Cognician adapted them for digital delivery.

Download this resource and learn more about the digital transformation. Plus, find out more about the critical success factors in the implementation of a behavior change program. These include:
Stakeholder engagement through a series of workshops
Gamification
Continual action and reflection
Repetition with variation
Using technology and data to track and drive engagement
Support and encouragement from managers.