Why Use Our Platform?
Our powerful learning experiences activate behavior change by providing learners with actionable steps to practice and rapidly adopt new behaviors.
Which Behavior Would You Like to Activate?
Take action in areas such as collaboration, communication, diversity, information security, and more!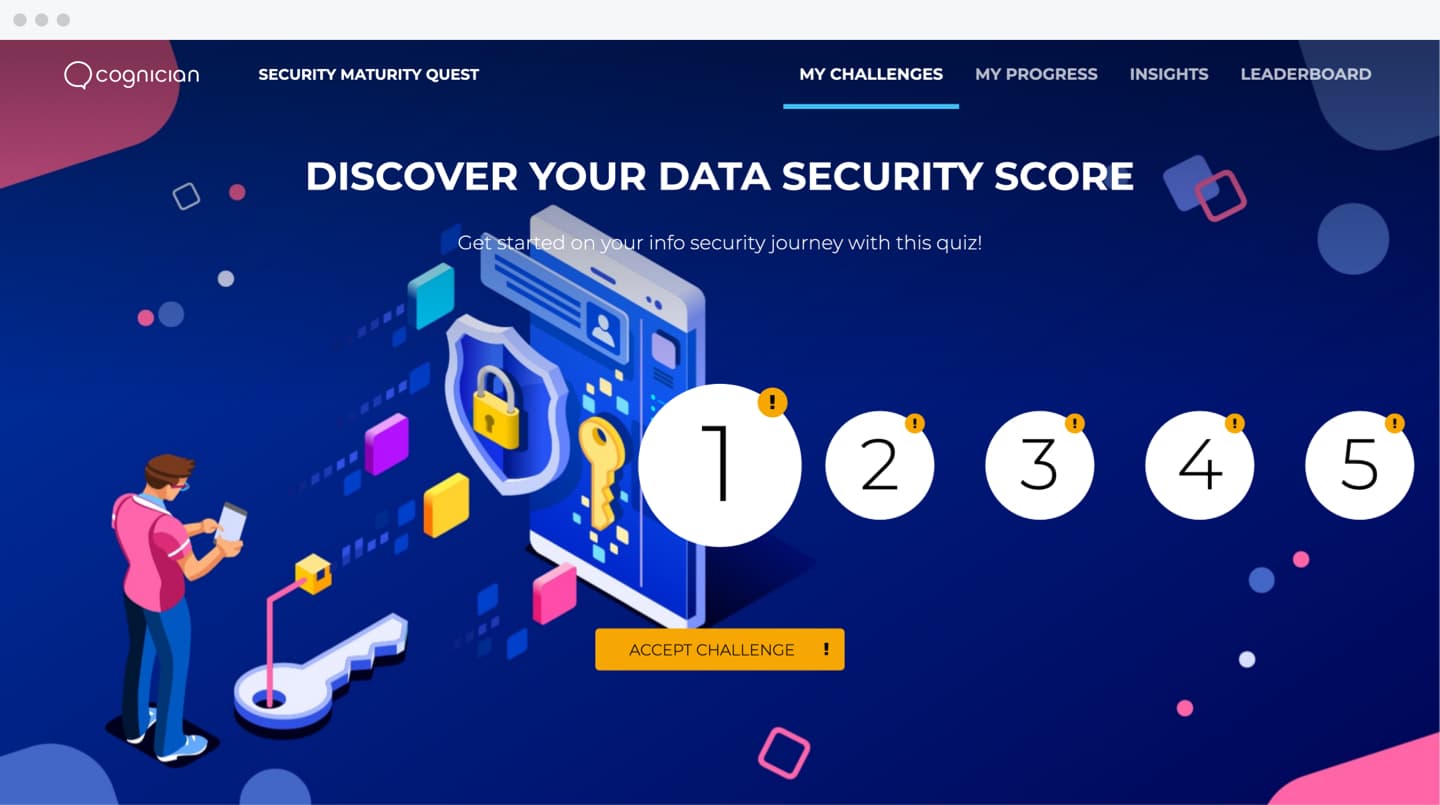 Security Maturity Quest
A cybersecurity mindset is the best defense against inevitable attacks. This 20-day Quest activates employees to eliminate or reduce security vulnerabilities.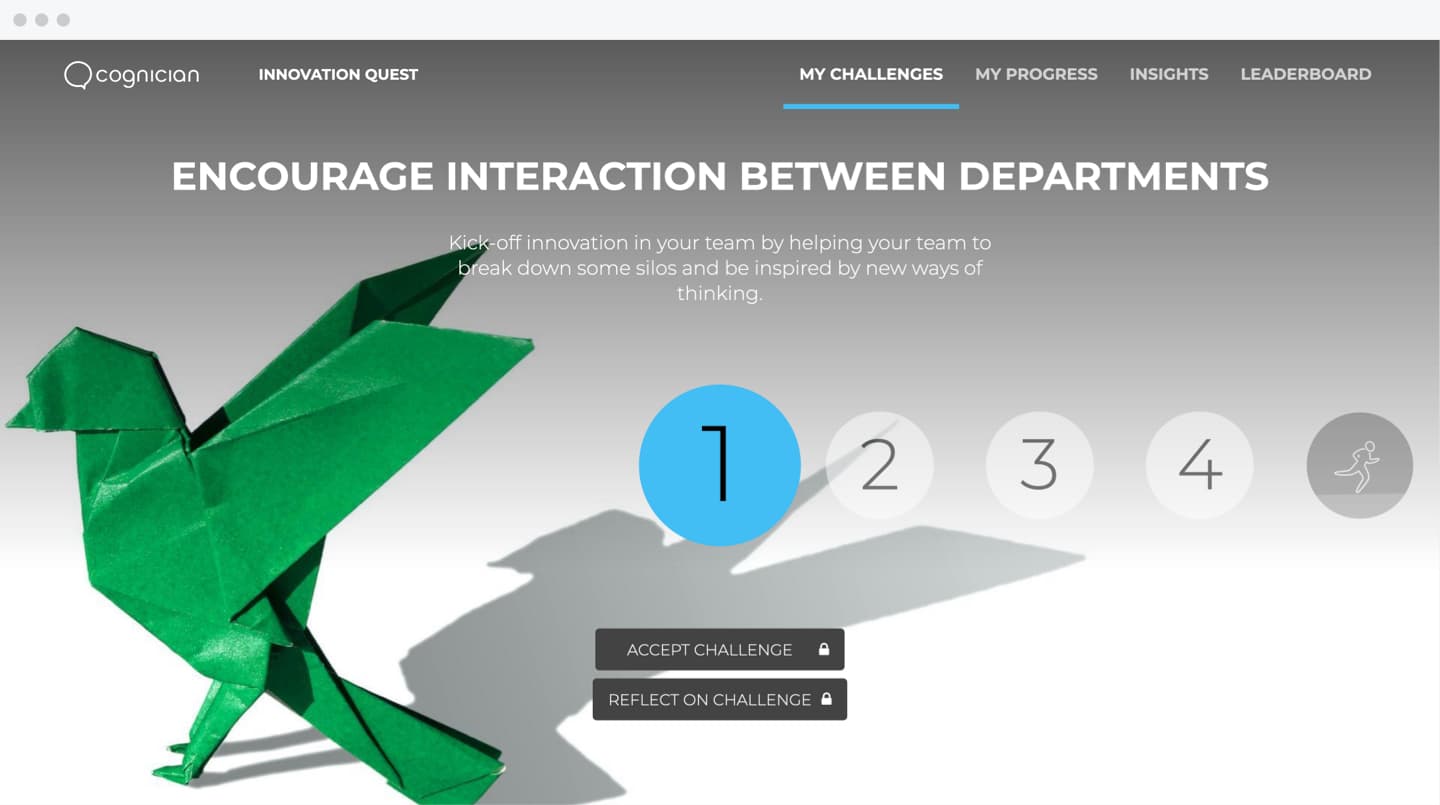 Innovation Quest
Innovative teams are pioneers who aren't deterred by failure. This 10-day Quest activates managers to enable, nurture, and reward innovative thinking.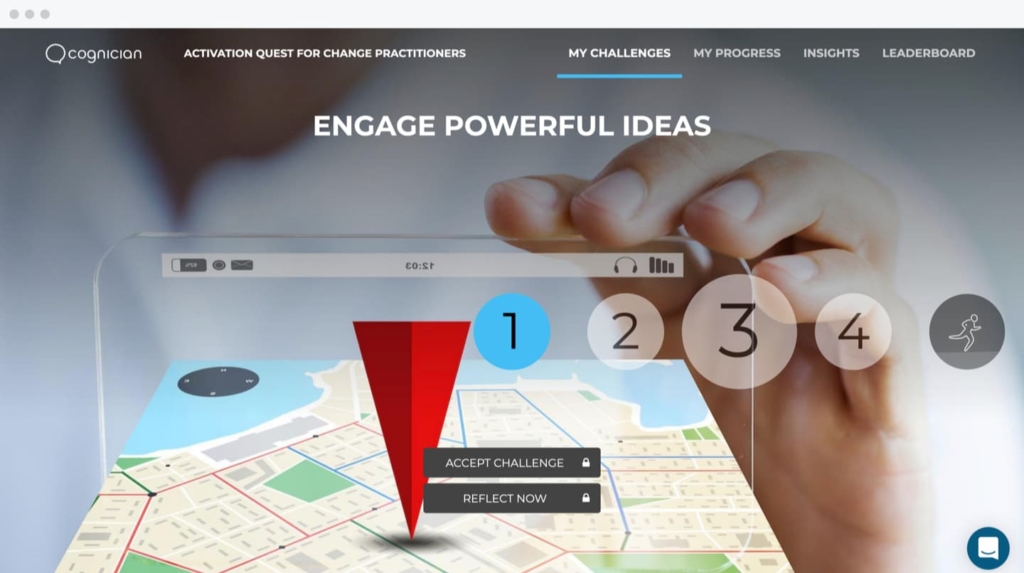 Activation Quest for Change Practitioners
This 10-day Quest activates Change Practitioners to drive bottom-up, action-orientated approaches for behavioral change for more successful change interventions.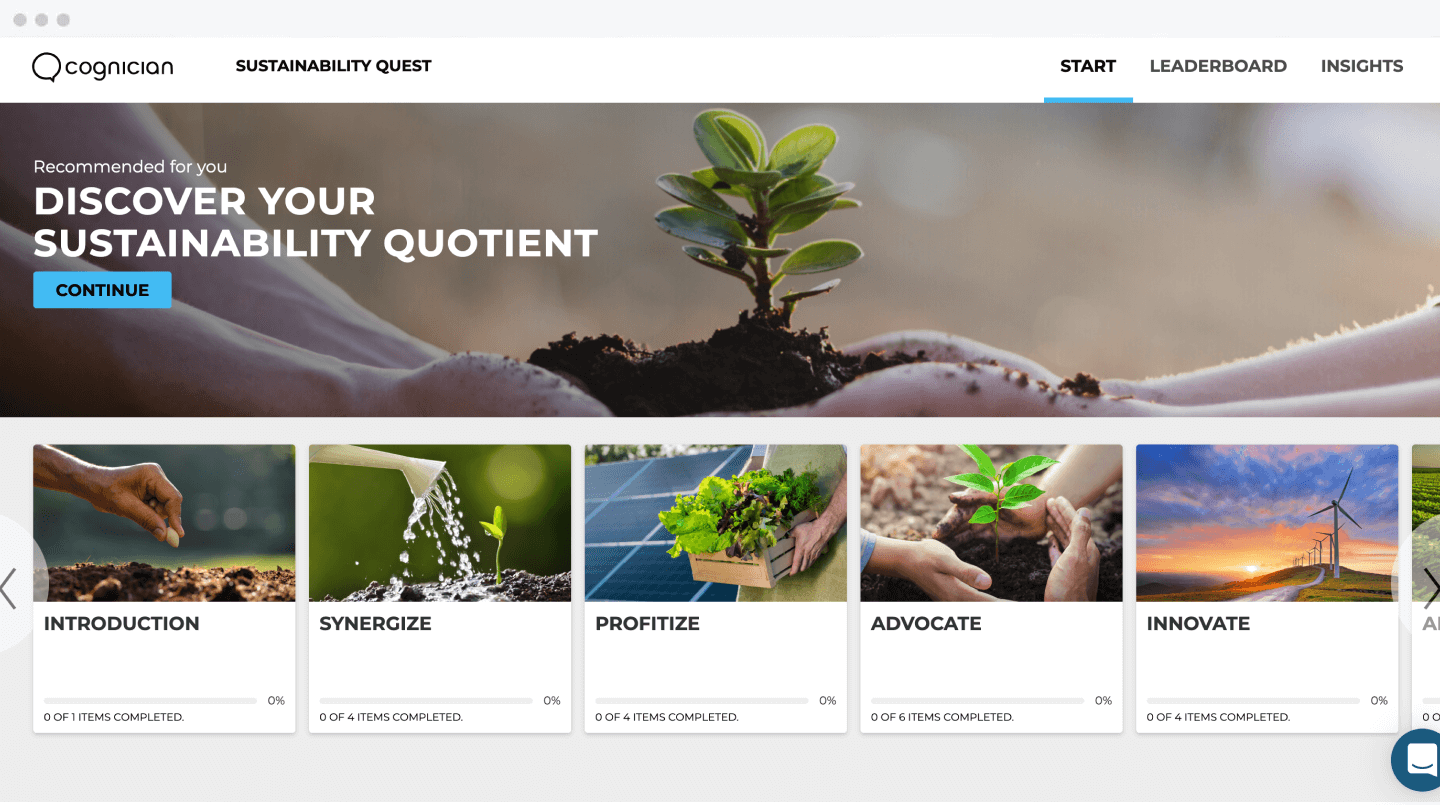 Sustainability Quest
Our Sustainability Quest will help your people activate sustainable behaviors where it's easiest – at home.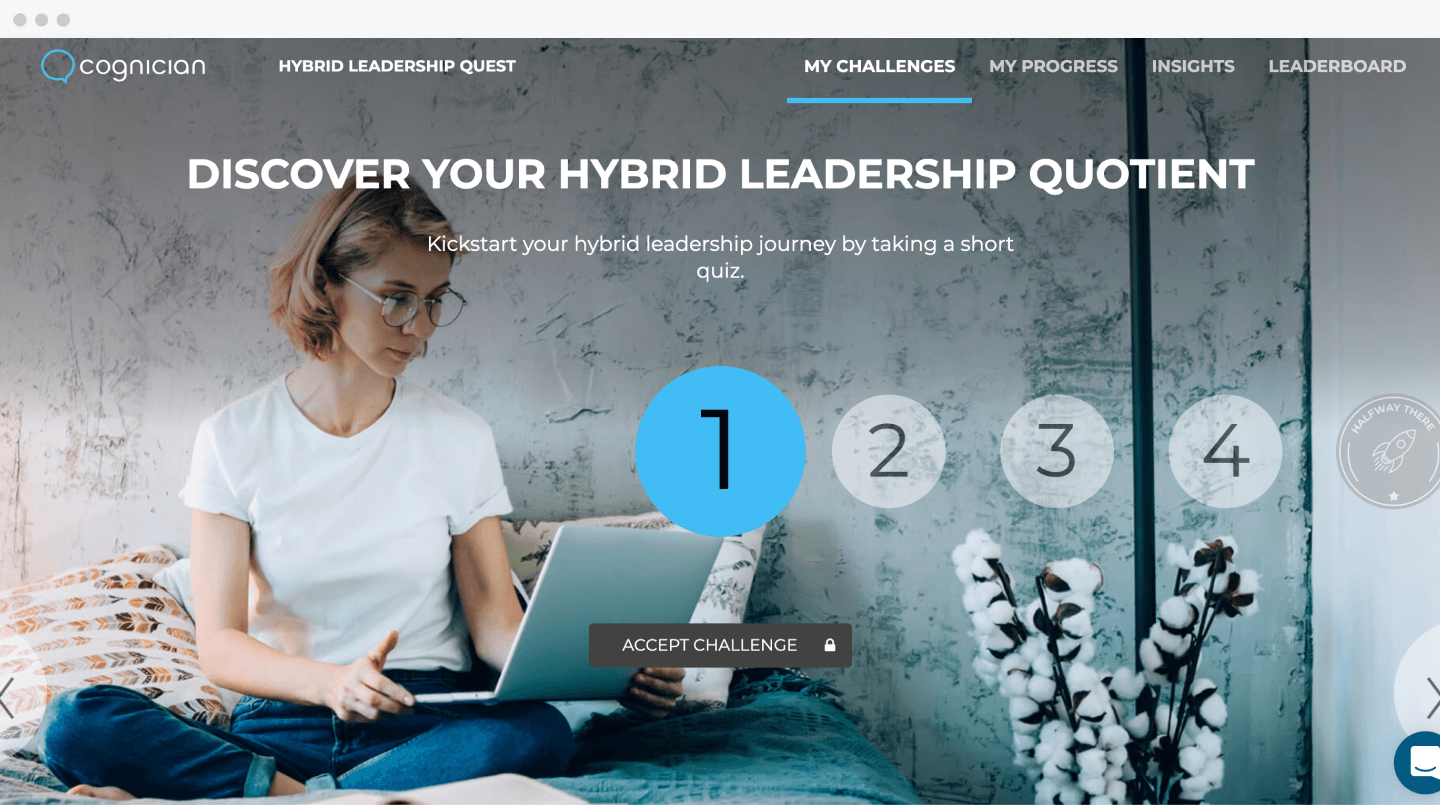 Hybrid Leadership Quest
Our Hybrid Leadership Quest is designed to guide leaders through 10 practical challenges based on core themes including adaptability, collaboration, trust, inclusion, wellness, and connection.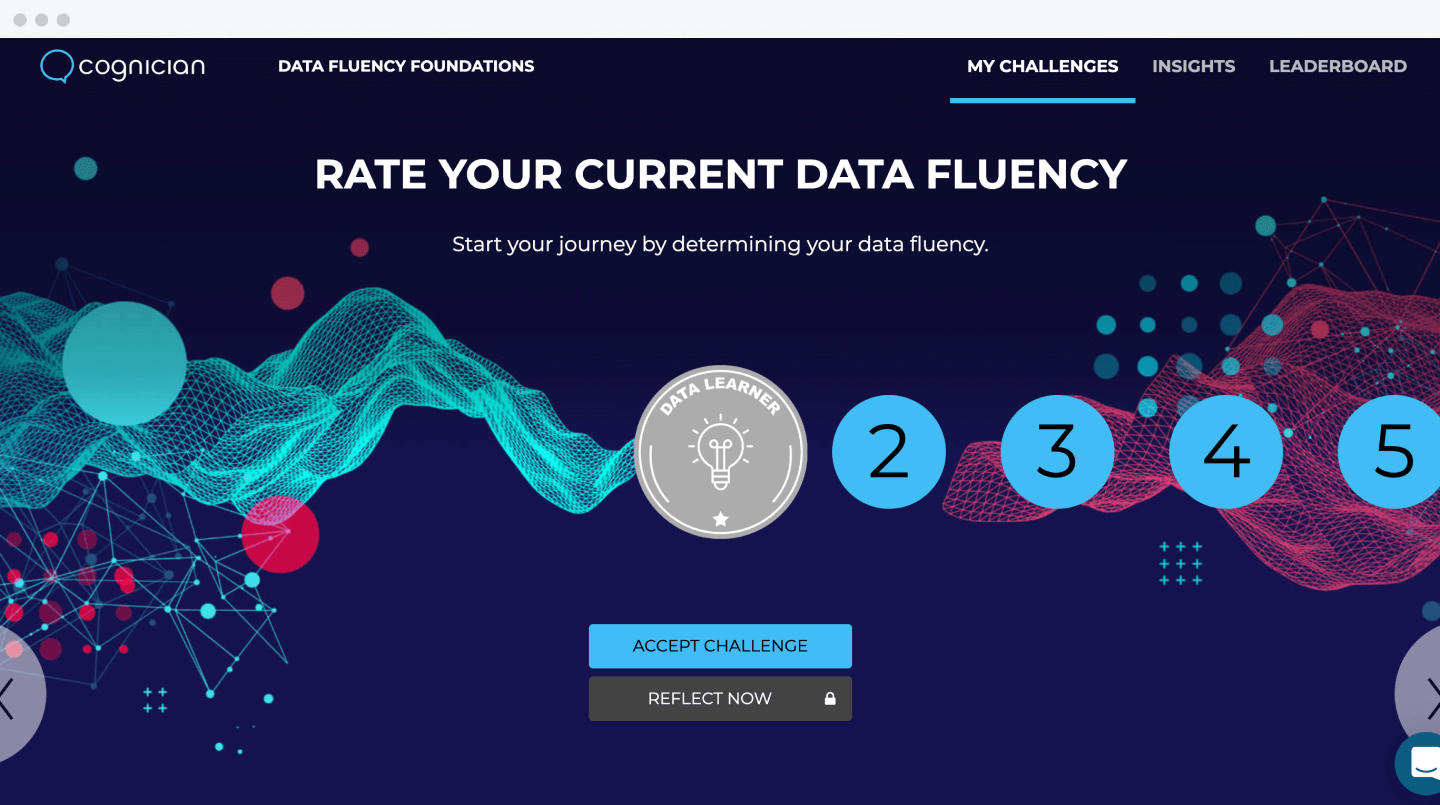 Data Fluency Foundations Quest
This 10–day Quest activates data analysis and storytelling behaviors for all learners, because data is not just for 'numbers people'.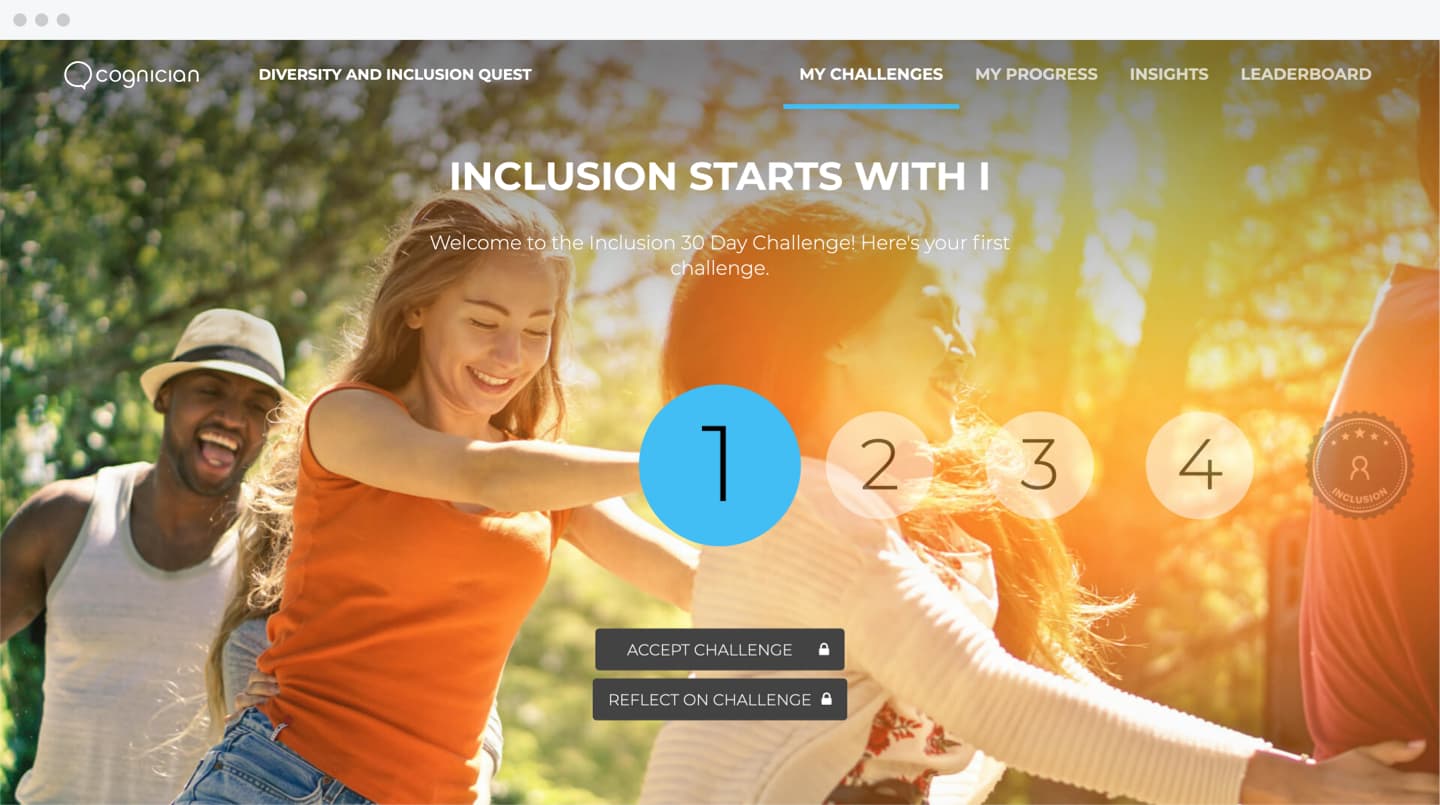 Diversity, Inclusion, and Belonging Quest
A diverse and inclusive work environment is key to organizational success. This 20-day Quest activates employees to take measurable steps to be more inclusive.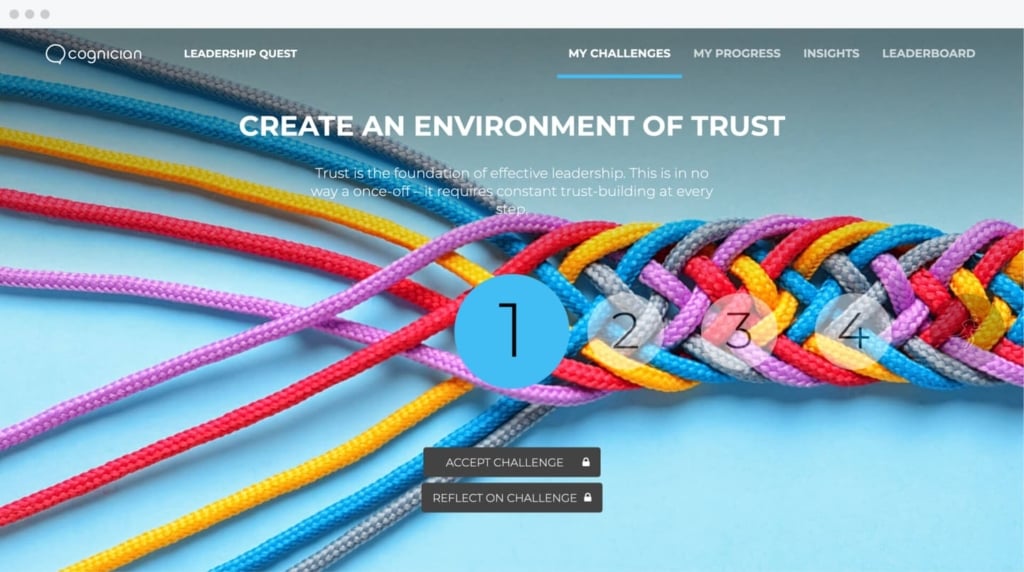 Leadership Quest
This 10-day Quest activates leaders to foster behaviors that develop strong, aligned, and energetic teams who feel valued.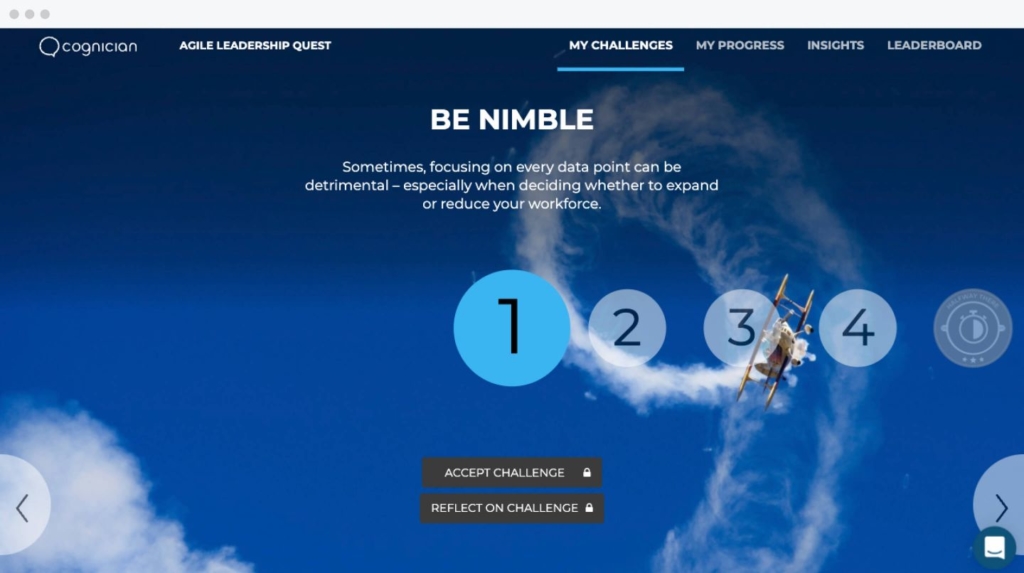 Agile Leadership Quest
Developing organizational agility starts with the leadership team. This 10-day Quest activates leaders to foster an agile environment for their teams.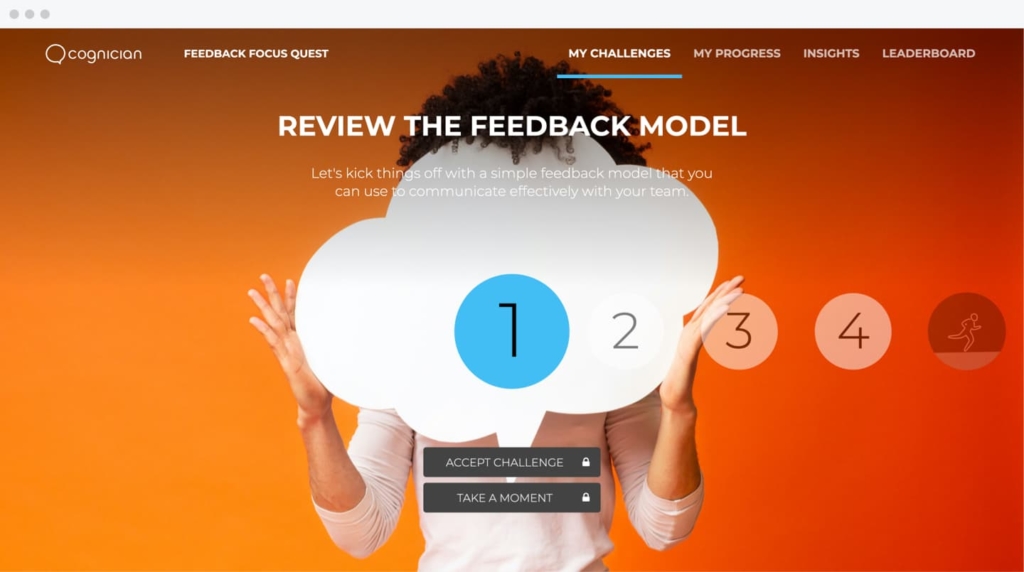 Feedback Focus Quest
Helpful feedback improves performance, productivity, and employee well-being. This 20-day Quest activates employees to give and receive feedback more effectively.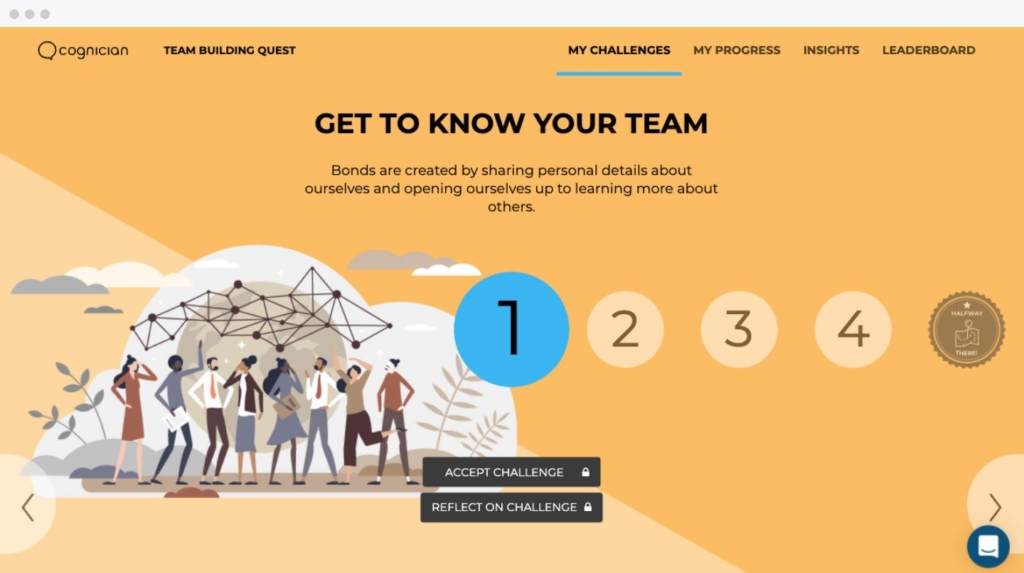 Team Building Quest
Teams that are connected are successful. This 10-day Quest encourages employees to collaborate better and to support, appreciate, and celebrate each other as a team.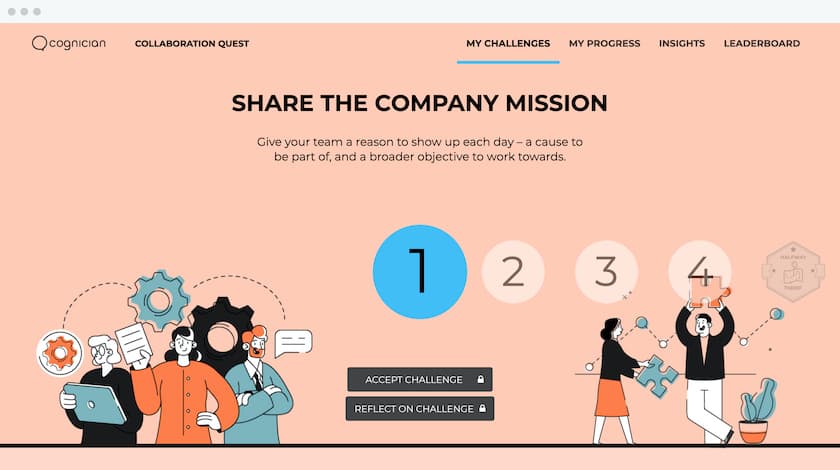 Collaboration Quest
Through this 10-day Quest, managers will learn to foster effective communication, identify individual strengths, share knowledge, and celebrate team successes.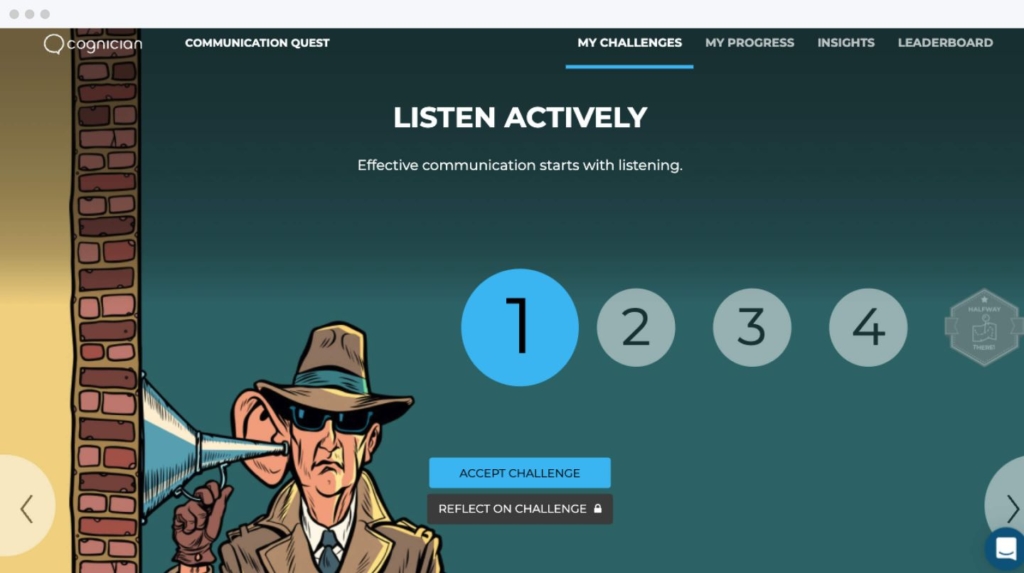 Communication Quest
Communication in the workplace plays a huge role in performance. This 10-day Quest activates employees to practice effective communication techniques.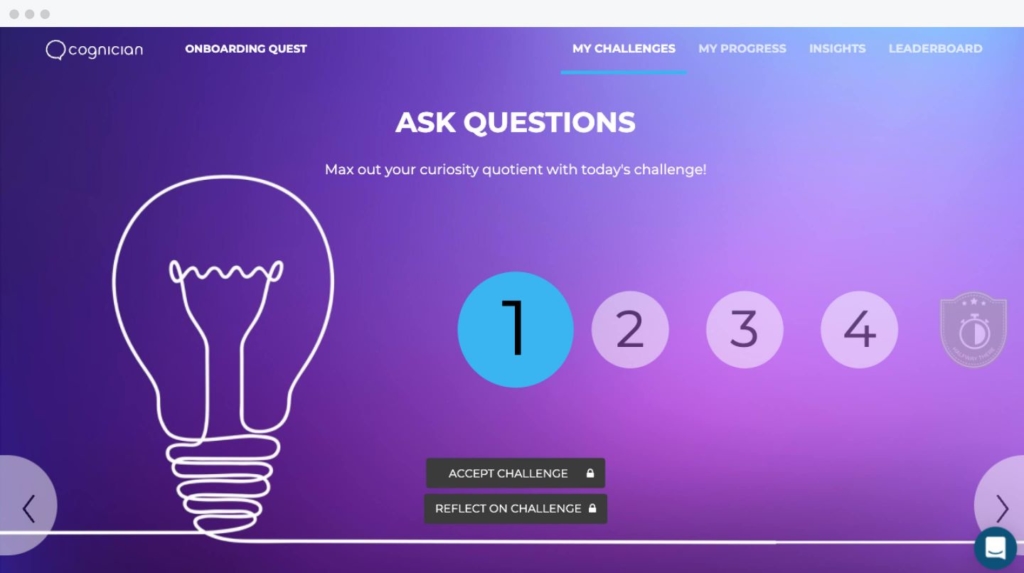 Onboarding Quest
Over these 10 challenges for new joiners, employees will be able to take meaningful actions and be curious about their new role, colleagues, and company.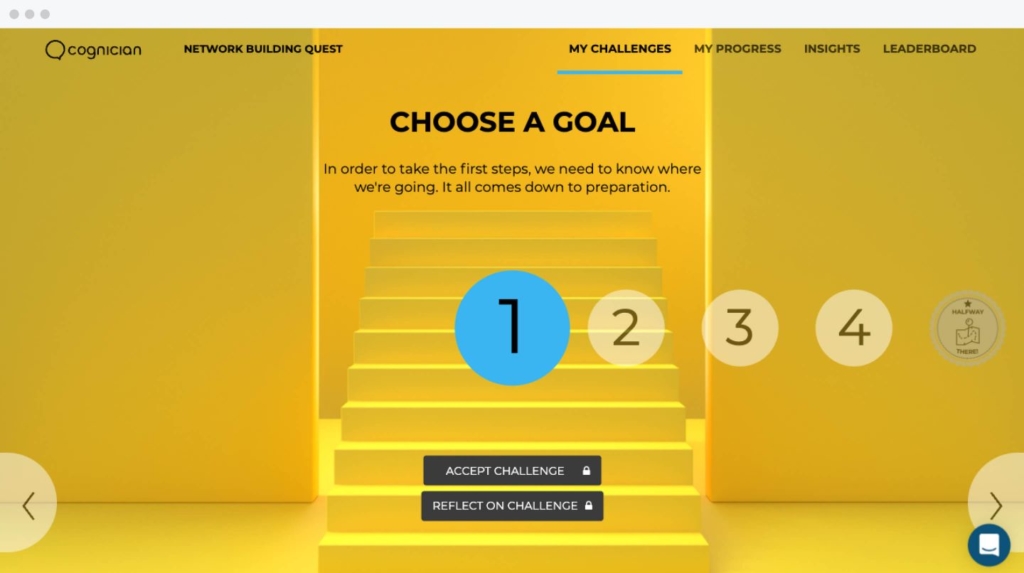 Network Building Quest
The 10 challenges in this Quest activate your employees to build and maintain strong relationships with the people that contribute to their individual and team success.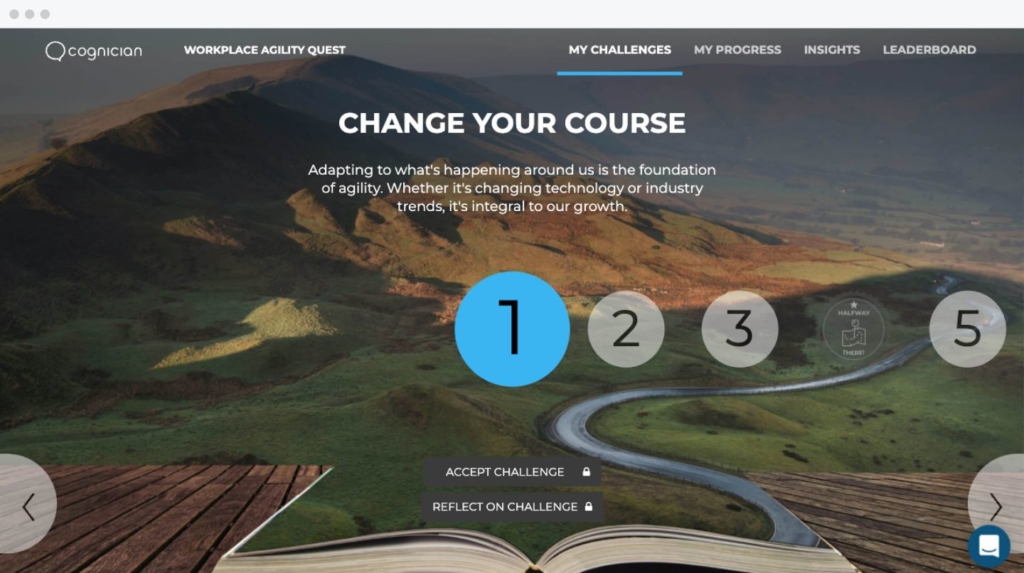 Workplace Agility Quest
This 8-day Quest activates employees to take concrete actions that help to build their resilience, keep on track, and to address rapidly changing business needs.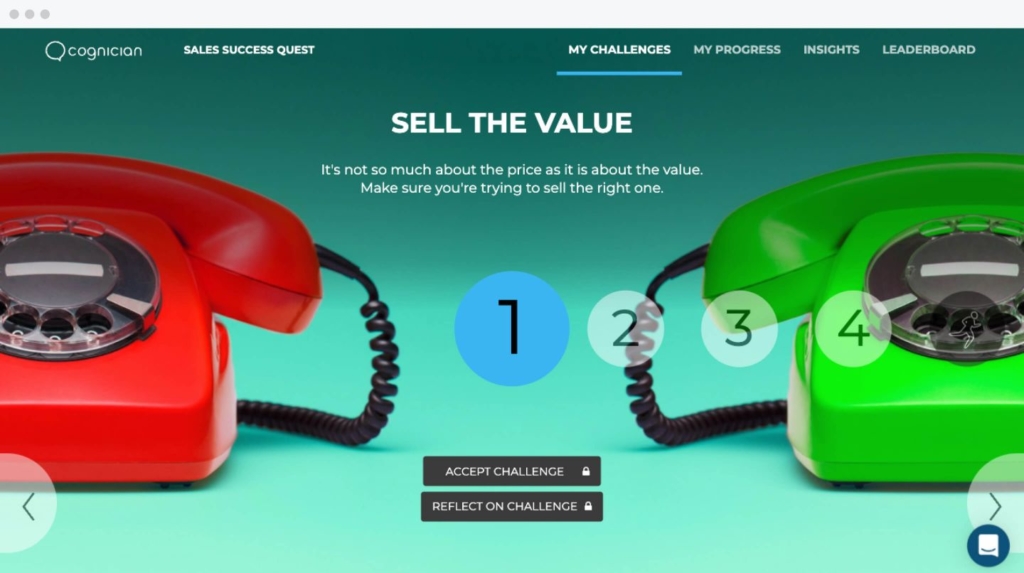 Sales Success Quest
Taking action is key to sales success. This 10-day Quest activates employees to be action-oriented and empowers them to become resilient, persistent, and responsive.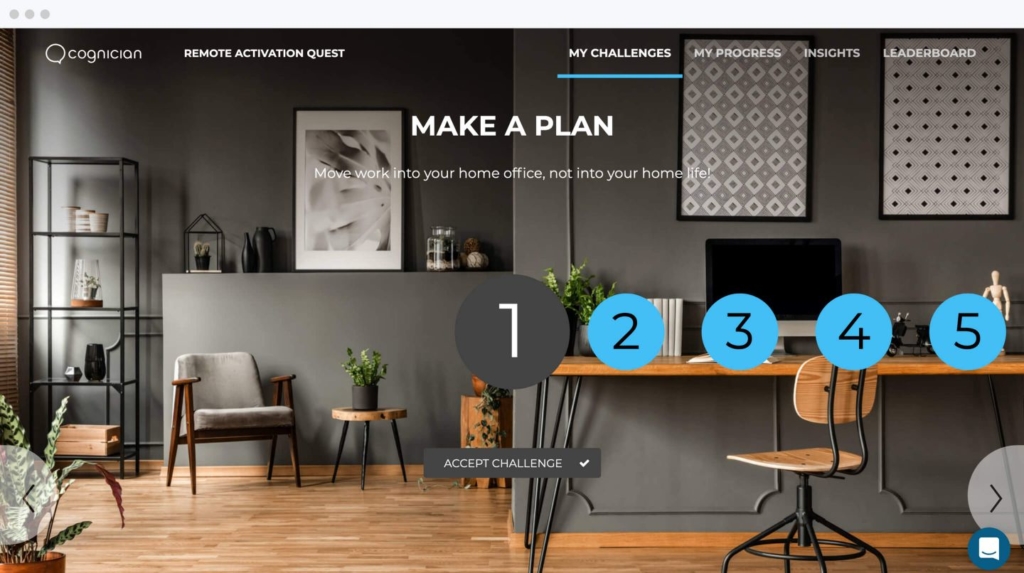 Remote Activation Quest
As most companies already know, remote work comes with many challenges and adjustments. This 7-day Quest activates employees to successfully adjust to an at-home work environment.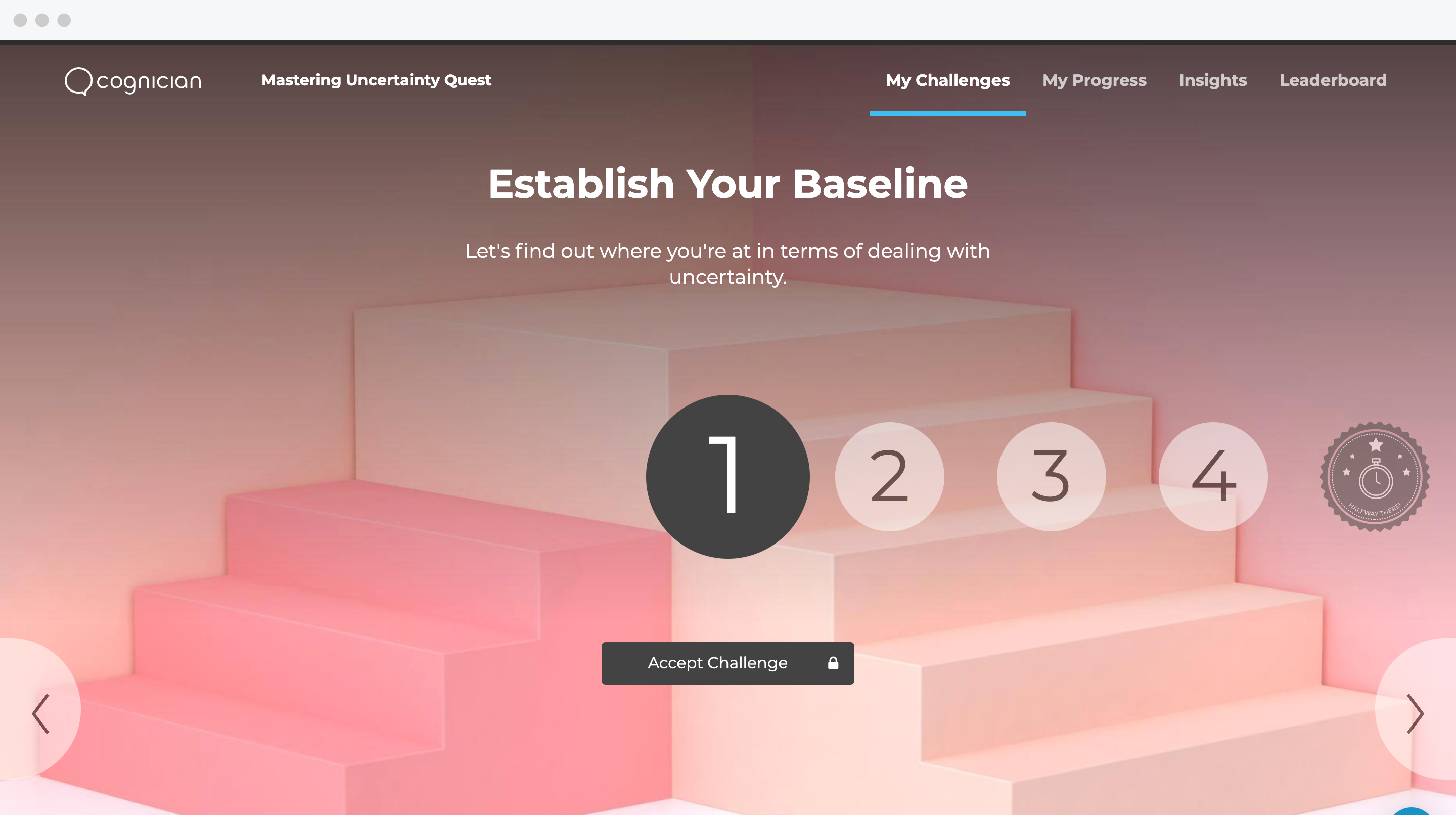 Mastering Uncertainty Quest
The 10 challenges empowers users to identify the category of uncertainty they're dealing with, and what tools, skills, or resources they need to leverage to reduce, or eliminate, uncertainty.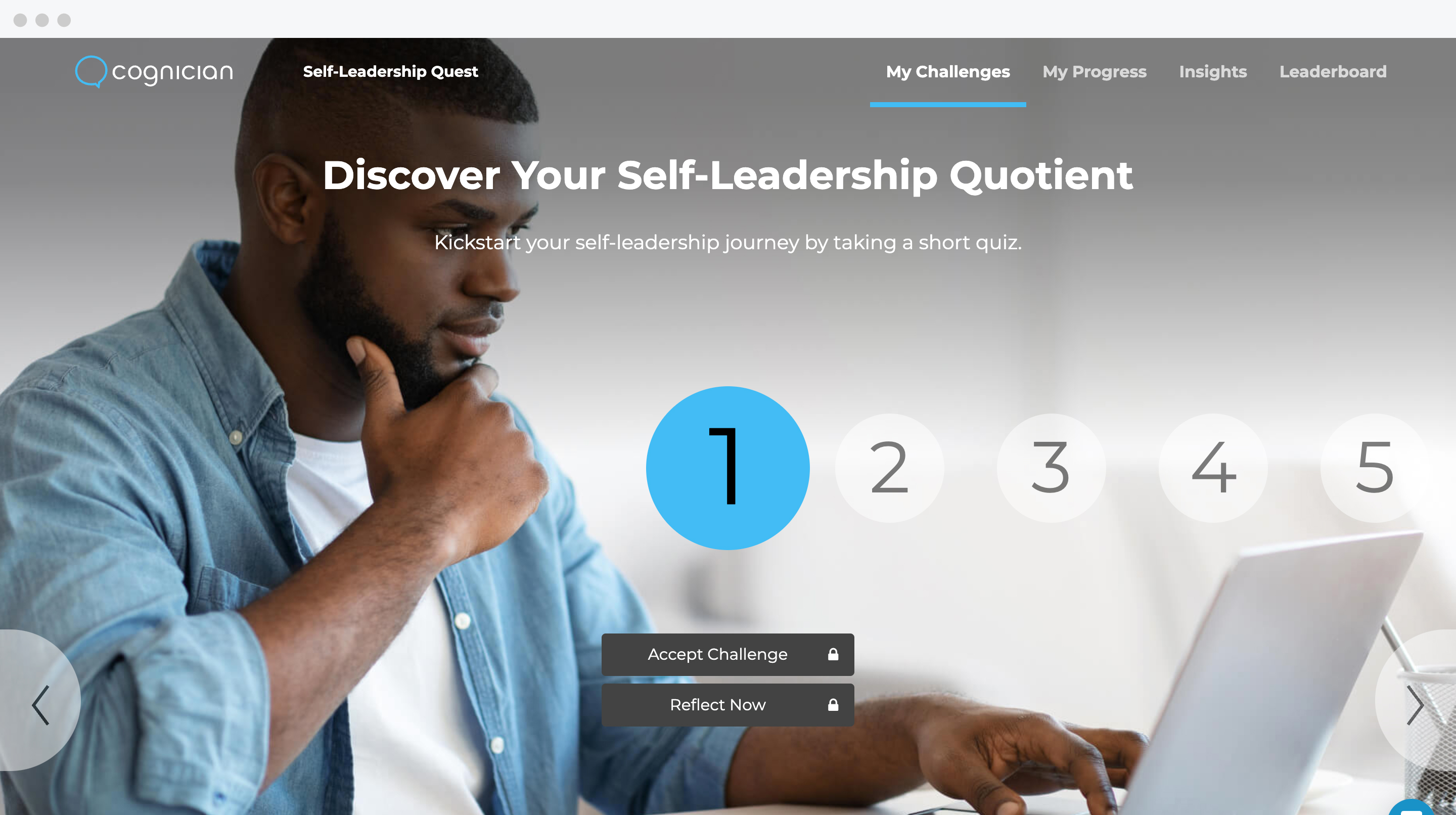 Self-Leadership Quest
The 12 challenges empowers individuals to take ownership of their work, schedules, and relationships with colleagues.
Explore Cognician!
Our Employee Activation Platform delivers lasting Behavior Change at scale and pace.
Let's Talk?
We have a range of solutions that will suit your business needs. Book a call with us to discover ways to speed up change in your organization, and make it stick.