So What Is Digital Coaching?
Take the reflective questioning approach of a coach and combine it with an online platform that supports self-directed and personalized learning, and you have a recipe for creating sustainable change at scale. Our programs use coaching guides (we call these 'cogs') to guide learners with powerful mental models that steer their thoughts and actions. We support the development of new habits by helping learners to follow through over time on their commitment to change.
How Do Cogs Inspire Change?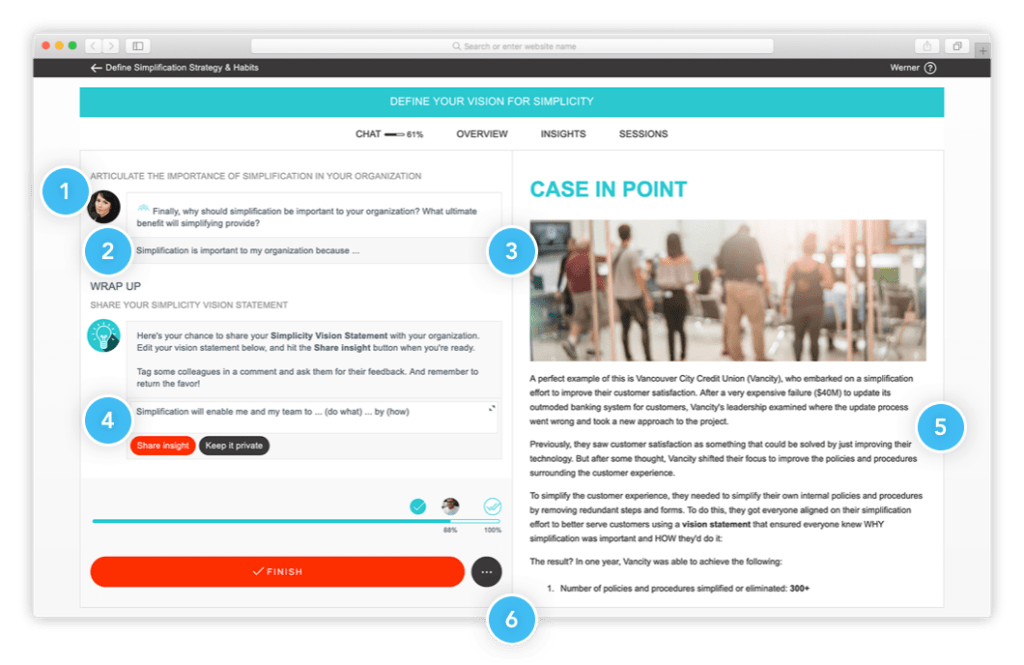 Want to find out how you can drive measurable change in 30 days or less?
Book a discovery call and let's explore your options.