Activate Security Maturity in 20 Days
Activate cybersecurity maturity in your organization using Cognician's principles of behavior change.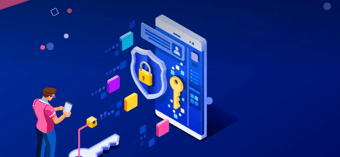 Traditional ways of learning aren't effective. People don't learn by having to recall information. People learn through meaningful conversations, great questions, powerful ideas, and deeply felt emotions. Infosec training does none of these things. So, taking the tools we have at our disposal, we set ourselves a goal. To create cybersecurity awareness training that actually works.
We created a Quest with a series of quick and easy-to-do challenges that focus on important aspects of cybersecurity. What makes our program different from others? If you're reading this then you're probably looking for ways to improve cybersecurity in your team – and you're in the right place! We've created a way for people to incorporate lasting security behaviors into their work and personal lives without it feeling like a chore.
We tried many infosec training vendors but their programs were all condescending, patronizing, and intolerable. It was impossible to create a lasting security mindset with traditional infosec training programs. But the stakes have never been higher, and it's vital to defend your organization from cyber threats.
So we used our decades of experience in activating employee behavior change and created a resource to help you incorporate our approach into your existing training initiatives.
The "20 Days to Cybersecurity Maturity" e-book contains everything you need to create a successful training program, including:
A survey to assess your security maturity score.
20 daily challenges.
Meaningful questions to ask your team after a challenge to facilitate engaging discussions and solidify learning.
Techniques to keep your team engaged throughout the quest.